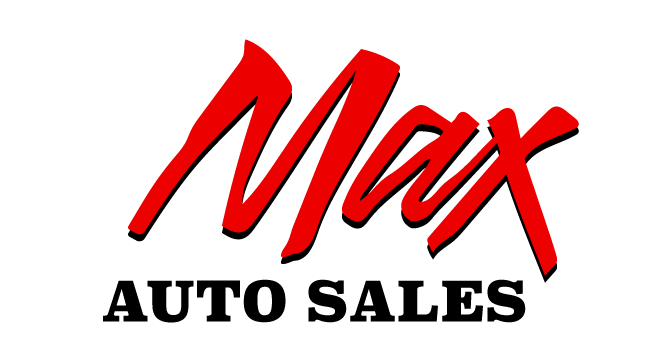 The best used cars in Lafayette and a large selection to choose from: it's what we are all about!
When a used car dealership has been in business for over 25 years, with sales people who have been here for the 25 years, and more repeat customers than we can count, then you know that used car dealership must be doing something right! Max Auto Sales offers a large inventory selection of what we think are the best used and pre-owned cars, trucks, and SUVs in Lafayette, Louisiana. It's our job to have the best used Toyotas, used Hondas, used Fords and Chevys and Nissans for your budget in Lafayette, LA. "Used cars Lafayette" is what we're all about! At Max Auto Sales we work hard to get you into the vehicle you have always wanted. That best used car you have been searching for is waiting for you, and we work with a variety of lending sources to make sure you will get the most complete and comprehensive financial package available. If you have good credit or bad credit, either way we will do our best to help you get you into a great used car!

When it comes to looking for and selling the best used cars Max Auto Sales isn't just a name, it's a philosophy!
Our detail team is second to none! For a SUPER CLEAN USED CAR MAX AUTO SALES is the place to go.

For an ASE CERTIFIED MECHANIC SERVICED AND INSPECTED USED CAR MAX AUTO SALES is where you'll find them.

Have a budget or need that requires a certain type of used car max auto sales is the place to be.

Want to find a used car dealer with the BEST PRICE WITHIN 100 MILES ON A GREAT USED CAR MAX AUTO SALES HAS IT!

Want a life long sales team that can explain the features of each used car Max Auto Sales has them.

Have great credit and want a GREAT INTEREST RATE ON A GREAT USED CAR MAX AUTO SALES can do it!

Have slow credit but want a GOOD DEAL ON A USED CAR MAX AUTO SALES can help you out, AND help rebuild your credit.
Would you like to do business with a used car dealer that has an A+ rating by the Better Business Bureau? Visit Max Auto Sales.
You want to buy your next used car from a used car dealer that has been in business for over 20 years! It's a testament to our fair dealings, our good quality used and second hand cars, and our great prices.

Manufacturer recommended parts are an important part of maintaining your vehicle's optimum performance. At Max Auto Sales, we can offer the same, high-quality parts your vehicle was built with, and we keep a large inventory of OEM certified parts in stock at our facility.

Our Used Car Service Department here at Max Auto Sales strives for 100% customer satisfaction. From general maintenance, such as oil changes, to major repairs, let Max Auto Sales service your vehicle. We have experience on a wide variety of makes and models and can fix almost any car, for any reason. From oil changes to replacing the entire engine, we can handle it. How many other used car dealers in town do you know of that actually have 3 full time mechanics on staff?

At Max Auto Sales, we strive to make buying your next used car a pleasant and rewarding experience.
Need a great used car? We've got them!
Have great credit and want a great low interest rate? We can do that!
Have bad credit but a good job and want to build your credit back up? We can do that too!

Where is the best place to buy your next used car? Why should you buy your next car from Max Auto Sales? Consider the benefits:
We put our cars through a mechanical inspection process using trained ASE techs and experienced mechanics.

We repair and fix our cars to make sure the car is in good shape, engine runs smooth, and drives great.

We inspect our cars, road test them, and make sure they're ready to go with master experienced ASE service techs.

We clean, scrub, and shampoo them inside and out to make our used cars as nice and clean as possible.

We may even put new tires, new brakes, new windshields, or anything else we feel is necessary to make the car safe.

We drive all of our cars before we sell them. We drive them home and around town to catch anything we may have missed.

We want our cars to be the BEST used cars in Lafayette, and it shows!
Our primary concern is the satisfaction of our customers. Our online dealership was created to enhance the buying experience for each and every one of our internet customers. If you have any questions, please feel free to contact us.

FOR THE BEST USED CARS FOR SALE IN LAFAYETTE MAX AUTO SALES IS THE PLACE TO GO!