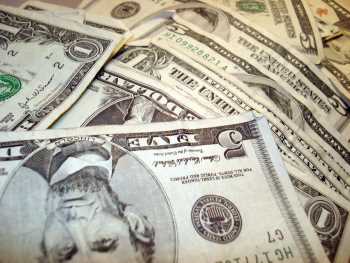 Bad Credit Car Loans
If you have bad credit and live in the Lafayette, LA area and you are trying to get a used car, Max Auto Sales in Lafayette, LA may be able to help! Truthfully for anyone looking for a used car Max is the place to come. We are one of the best choices and one of the top ranked, longest running BBB accredited A+ rated used car dealers in Lafayette, LA for a pre-owned car. Max Auto Sales can offer the bad credit financing you need to get you there. For most of South Louisiana our dealership is only about 30 to 60 minutes away. We are only 30 minutes from New Iberia and Opelousas and we stock a wide selection of pre-owned vehicles including Honda, Toyota, Chevy, Ford, Hyundai, GMC, Lexus, Infiniti, Dodge, and others, all ready for you to test drive. If you think you are a bad credit driver then let's see if you meet our bad credit financing requirements and get you on a test drive today. At Max Auto Sales you will find a hardworking and dedicated finance team committed to assisting you with obtaining second-chance financing to get you driving your next used car today!
Do you qualify for a Bad Credit Car Loan?
If you are a licensed driver and have a poor credit score you will find that working with our financing is easy. Our used car dealership deals directly with a bank finance company that specializes in bad credit financing. Of course they do have requirements, but many times you will find that where other car dealers may have turned you away because of your low credit score, our finance staff at Max Auto Sales used car dealership understands that drivers with less than ideal credit deserve second-chance financing. We do our best to structure sub-prime auto loans and bad credit car loans with your unique financial situation and monthly budget in mind!
Experienced any of the following financial setbacks in the recent past?
Bankruptcy filing

Home Foreclosure

Divorce

Missed loan or car payments
If any of these financial situations apply to you then you may have bad credit. There is a good chance that you may qualify for a bad credit car loan at Max Auto Sales.



What are our used car loan and financing specialists going to look at?
The finance team will want to ask you questions about:
Your detailed credit history

Your past loan repayments and your ability to pay back a used car loan

The amount you can provide for a down payment

The type and price of used car you want to drive

Your monthly budget

What does your last 3 years of job history look like?
It's true that some situations and things in your credit history can't be overcome, or that you may have to wait a bit longer before you will get approved. For instance if you have a recently discharged bankruptcy then the finance company will want to wait usually 3 months after it has been discharged before they offer you a car loan. Of course it's only naturally that you may have to put a larger down payment than someone who has good credit. And obviously if your credit history includes a loan to our finance company or any other car loan that you didn't pay back and the car was repossessed then why would they want to loan you more money? Of course in those situations you will normally be denied financing. However if your credit history shows other loans since then that you are paying back and making timely payments on then that shows you've turned around, that you are trying hard. In those situations we want to work with you to help rebuild your credit. So if you are looking for a bad credit car dealership near you you'll want to know our bad credit financing team will look beyond your poor credit score when determining your eligibility for sub-prime auto financing. Plus by paying timely on your car loan through our finance company you will help rebuild your credit! Yes, our finance company will report your payment history to the credit bureau; YES this can help rebuild your credit! We'll ask you questions about income, how long you've been employed, and other criteria to really help you figure out how much of a car loan you can afford, and work hard to get you financed.



Apply for a Bad Credit Car Loan with us.

If you live in or around South Louisiana, we want to get you financed!
Lafayette

Opelousas

New Iberia

Saint Martinville

Crowley

Abbeville

Broussard

Breaux Bridge

Delcambre

Jennings

To get started on your bad credit auto loan or sub-prime car loan fill out a secure online credit application or come visit us in person. We'll review your application and we'll get together to figure out your best credit and car loan options. You will be well on your way to getting into a quality used car at a competitive price!
When it comes to getting a used car MAX AUTO SALES is dedicated to helping bad credit car buyers near Opelousas, New Iberia, and Broussard, and just about anywhere in Louisiana, get into a great used car, SUV or pickup truck. Your best quality used car choices can be found at our used car dealership. Shop for a used car for sale that you would like to call your own - and apply for bad credit financing today at Max Auto Sales!
Click here to apply for our BAD CREDIT CAR LOAN program.