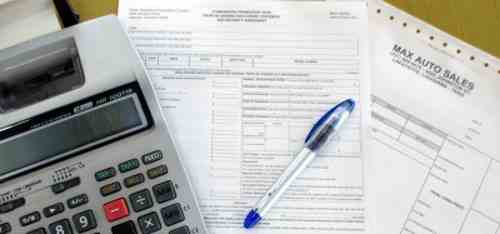 Have you ever wondered what a fair price for a car is? How did they come up with this price?
Car dealers use several factors in determining what is a fair price. In fact you could say it is blend between science and art!

For the most part, a fair price for a car is determined by two main categories of factors: 1: Condition of the car, and 2: Location of the car. While there are other factors, and every car is different, these two areas of consideration have a big impact what is considered to be a fair price of the car.

First to be considered are the physical characteristics of the car itself. Things like mileage, age, condition and equipment. For more information on factors and condition of the car, see our other article titled "How are used cars priced?"

The second major factor is the area where the car is located. For instance, a car in Minnesota, where the winters are harsher and the roads are covered with salt, or a small town where the population is less, will be different than a car in the south with no road salt, or a big city where there are more cars for sale.

A fair price for a car in a large metropolitan area, and a fair price for a car in a small town, are both affected by the laws of supply and demand. You may find the car you want for a really low price, but it's across the country, buried in snow, where there are very few buyers. So for that reason, the seller has priced it low. It simply cannot be compared to a car that is close to you. Or, the car you want may be just up the street! And in a larger metropolitan area, there is more competition so the dealers tend to price their cars a little lower to try and capture more business. And because it's located in a larger area with more population, perhaps there are 47 other cars just like it! However…it may be the perfect used car! It may be in the best condition for it's mileage and age when compared to all the other cars, so for that reason the car is priced 10% to 20% more than other similar cars. Just like everything else nicer things tend to cost a little more, and a used car is no exception. Based on the location, mileage, age, and condition, a fair price for that used car is going to more than another used car just like it.

Finally you have to consider who is selling the car. A dealership tries to keep a lot of used cars in stock. It makes it easier for the consumer to be able to go to only one place and find the right car for them as opposed to having to drive to 15 different places and possibly dealing with a dishonest individual selling a car and meeting you in a park somewhere to do so. In that respect a used car dealership offers a convenience, and a service for the consumer. But having a lot of cars, paying for a building and a parking lot, paying sales people and mechanics, all cost more than just a person selling the car from their house. It is fair for the dealer to charge a bit higher price for the same car than a private party who doesn't have the same expenses that are related to being able to offer those conveniences to the shopper.

Having a fair price for a used car is something we try very hard to do at Max Auto Sales. We guarantee all of our prices, when considering all the factors, are very fair. In fact you might find our prices are the best around when considering our competition, the way we clean them, and the mechanical repairs we do to them. We are happy to talk to you about any car, and what you consider to be a fair price. Give us a call, or visit us in person. You'll be glad you did.